Lithuania is often thought of as a country that is only attractive to retirees or those looking for a cheap place to live. However, there are plenty of reasons why Lithuania is an attractive country for all types of people. So why is Lithuania an attractive country?
What is special about Lithuania?
In this blog post, we will explore some of the reasons why Lithuania is such a great place to live. From its stunning natural scenery to its vibrant culture and history, there are plenty of reasons to fall in love with Lithuania.
Lithuania is a small country with a lot to offer. It is bordered by Latvia, Belarus, Poland, and Kaliningrad Oblast (a Russian exclave). Lithuania has a long history and culture dating back to the 13th century. It is one of the Baltic states.
Lithuania's landscape is varied, with forests, lakes, and rivers. There are also many castles and palaces. Lithuania is a beautiful country to visit.
The people of Lithuania are warm and friendly. English is widely spoken, so visitors will not have any trouble communicating. Lithuanians are also very hospitable. They love to entertain guests in their homes and will go out of their way to make sure you have a good time.
Lithuania is a great place to visit if you are interested in history, culture, or nature. It is also an excellent choice for a relaxing vacation.
Which kind of jobs are attractive in Lithuania?
There are a number of factors that make Lithuania an attractive country for job seekers. The unemployment rate is relatively low, and the economy is growing. The cost of living is also relatively low, making it an affordable place to live. Additionally, there are a number of jobs available in a variety of industries.
Some of the most popular industries in Lithuania include information technology, finance, and manufacturing. There are also a number of start-ups and small businesses that are expanding rapidly, providing plenty of opportunities for those looking for jobs in Lithuania.
Overall, Lithuania is an attractive country for those seeking employment. There are plenty of opportunities available, and the cost of living is relatively low. With its strong economy and growing industries, Lithuania is a great place to consider when looking for a new job.
What about the health system in Lithuania?
Lithuania has a public healthcare system which is free at the point of delivery for Lithuanian citizens. In addition, there is a small but growing private healthcare sector.
The Lithuanian healthcare system is based on the principle of universal access to quality healthcare for all citizens. The system is funded through general taxation and provides basic health coverage for all residents of Lithuania.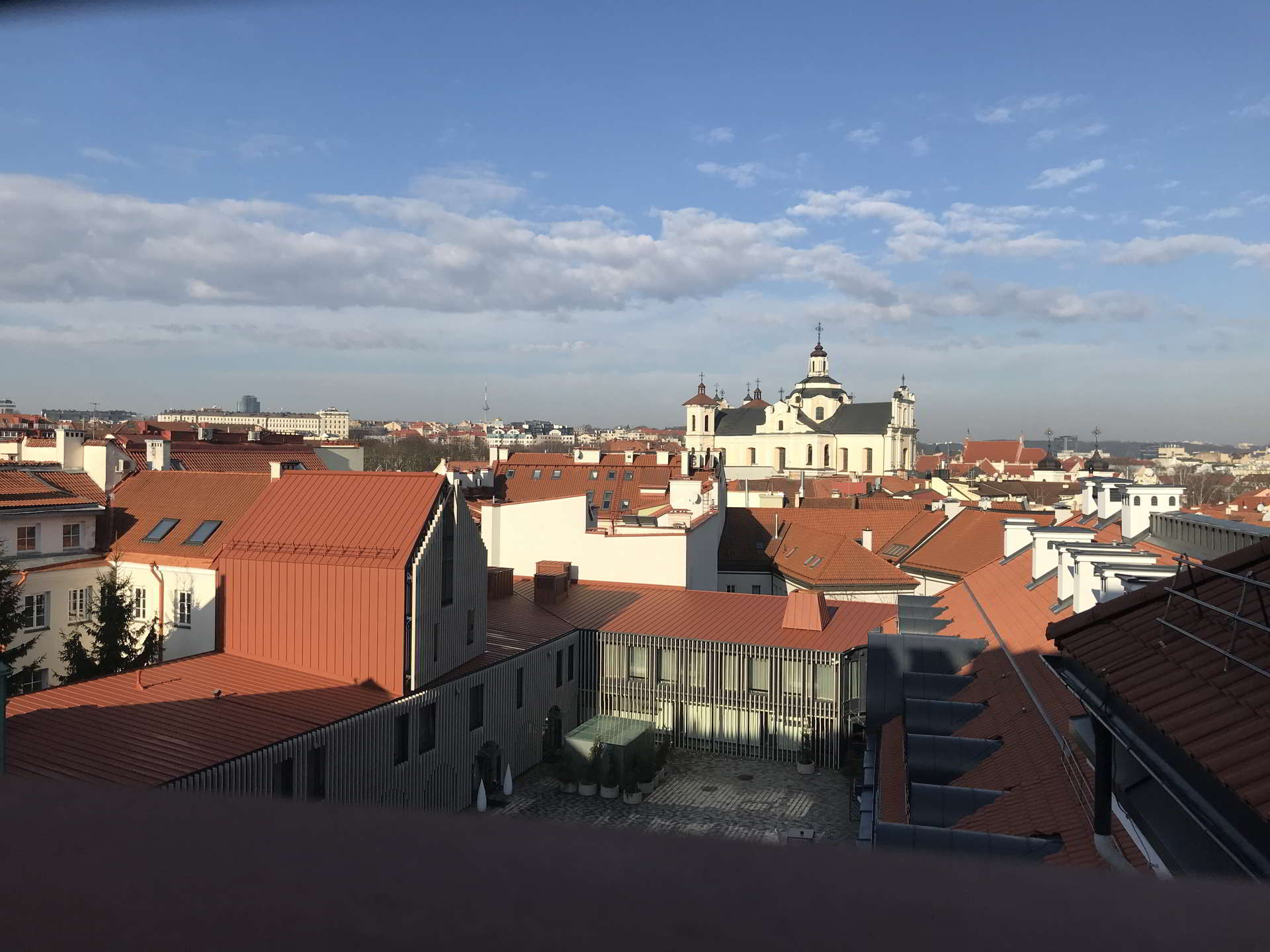 There are a number of hospitals and clinics providing medical care across the country, with a particular focus on primary care. There is also a network of specialist hospitals providing more specialized services. In recent years, there has been an increasing focus on preventive medicine and mental health services.
Overall, the healthcare system in Lithuania is good, with strong primary care and specialist services available. However, there are some areas where improvement is needed, such as mental health provision and the prevention of non-communicable diseases.
Is Luthuania a stabile country?
The Baltic country of Lithuania is often overlooked as a travel destination. But with its unique history, beautiful landscapes, and friendly people, Lithuania is definitely worth a visit. And stability is one of the country's strongest suits.
Lithuania has been through a lot in its long history. But despite being invaded and occupied many times, it has always managed to maintain its independence. In recent years, Lithuania has become a model for other countries in the region, proving that democracy and economic reform are possible even after decades of Soviet rule.
Today, Lithuania is a member of both the European Union and NATO, making it one of the most stable countries in the world. If you're looking for a safe and welcoming place to travel to, Lithuania should definitely be on your list!
Studies in Lithuania
Lithuania is a unique country in many ways, and its universities are no exception. In fact, there are several reasons why you might consider attending university in Lithuania – whether you're looking for a high-quality education, a vibrant student life, or something a little different from the norm.
Here are just a few of the reasons why university in Lithuania could be right for you:First of all, the education on offer is of a very high standard. Lithuanian universities offer both traditional academic programmes as well as more cutting-edge, research-based courses, so whatever your interests, you'll be able to find something to suit you.
What's more, tuition fees are relatively low compared to other countries, making university in Lithuania an affordable option.Secondly, Lithuanian universities have a great reputation for being friendly and welcoming to international students. You'll find plenty of support and advice available if you're not used to studying in another country, and you'll quickly make friends with fellow students from all over the world.
The student lifestyle in Lithuania is also renowned for being pretty lively – there are plenty of bars and clubs to enjoy, along with countless cultural events and activities.So if you're considering your university options, make sure you don't overlook Lithuania – it could be exactly what you're looking for!
Lithuania has a long history of higher education, dating back to the 16th century when the first university was founded in Vilnius. Today, there are around 20 universities and colleges in the country, offering a wide range of undergraduate and postgraduate programs.Lithuanian universities are known for their excellent standards of teaching and research, and many of them have been ranked highly in international league tables.
Consequently, they attract students from all over the world, who come to Lithuania to benefit from its high-quality education.There are a number of reasons why Lithuania is such a popular destination for international students. Firstly, tuition fees are much lower than in other European countries; secondly, Lithuanian universities offer a wide range of English-taught programs; and finally, the country itself is an increasingly popular tourist destination, with plenty to see and do outside of your studies.
In Lithuania, there are many universities to choose from if you're looking to further your education. Some of the top Lithuanian universities include Vilnius University, Vytautas Magnus University, and Kaunas University of Technology.Vilnius University is the oldest university in the country, having been founded in 1579. It's located in the capital city of Vilnius and has around 20,000 students enrolled. The university offers a wide range of subjects to study, from the humanities and social sciences to medicine and technology.Vytautas Magnus University is another popular choice for students in Lithuania. It's located in the city of Kaunas and was founded in 1922. The university has around 11,000 students enrolled and offers a wide range of courses too.Kaunas University of Technology is also a popular choice for students wanting to study engineering or technology. It's located in Kaunas – Lithuania's second-largest city – and has around 16,000 students enrolled. The university offers a wide range of courses in engineering and technology, as well as business and management studies.
Lithuania has many universities which offer a wide variety of courses for students. The country's leading universities are Vilnius University, Kaunas University of Technology, and Vytautas Magnus University. These institutions attract students from all over the world and offer an excellent education.Lithuania's universities offer a wide range of programs and courses. Students can choose to study subjects such as business, engineering, law, medicine, and more.
There are also many opportunities to study abroad in Lithuania. Universities in Lithuania work closely with international organizations and companies to provide students with the best possible education.Lithuania is an excellent choice for students who are looking for a high-quality education at an affordable price. The country's universities are highly respected and offer a unique learning experience. With so many choices available, there is sure to be a university in Lithuania that is right for you.
Is the economy in Lithuania growing?
In recent years, Lithuania's economy has been one of the fastest growing in the European Union. In 2018, the country's GDP growth reached 3.8%, making it one of the top performers in the EU.
Lithuania has benefited from a number of factors, including strong export growth, low inflation, and high levels of foreign direct investment. These factors have helped to offset some of the challenges that the country faces, such as a declining population and high levels of emigration.
Pursuing a global career often entails relocating to a new country, which makes finding the right accommodation crucial. To streamline your search, consider exploring the options available on
HousingAnywhere
.
Looking to the future, Lithuania is well-positioned to continue its economic growth. The country has a young and educated workforce, a growing startup ecosystem, and strong ties to other Baltic states and Nordic countries. These factors make Lithuania an attractive destination for businesses and investors alike.
How to rent a flat in Lithuania
There are plenty of modern as well as older apartments and flats available to rent in Lithuania. You can find something to suit your budget and needs. Whether you're looking for a cosy one-bedroom studio or a spacious three-bedroom apartment, you'll be able to find it in Lithuania.The cost of living in Lithuania is relatively low, especially when compared to Western European countries.
This makes it an ideal place to live if you're on a tight budget. Renting an apartment in Lithuania will give you more bang for your buck than renting in many other countries.If you're thinking about renting a flat in Lithuania, there's no need to worry about language barriers. Lithuanian people are very friendly and many of them speak excellent English. You'll have no problem communicating with your neighbours and getting around the country.So why not give Lithuania a try? It's a wonderful country with plenty to offer. You're sure to fall in love with it just like so many others have.
There are a few things to keep in mind when looking for a flat to rent in Lithuania. First, be sure to budget carefully. Rent in Lithuania can be expensive, so you'll want to make sure you can afford the monthly payments. Second, be prepared to deal with some bureaucracy. While the process of renting a flat in Lithuania isn't excessively complicated, there are a few forms and documents that you'll need to take care of.
Finally, make sure you're comfortable with the area you're planning to live in. Vilnius and Klaipeda are big cities and Lithuania is a large country. Each city part and each region has its own unique character. Do some research and visit some places to find out whether is Lithuania an attractive country or not. Before closing a long-term work contract: try it out for a shorter time!
Is Lithuania an attractive country: Questions and answers
What is the capital of Lithuania?

The capital of Lithuania is Vilnius, which is also the countrys largest city. Its known for its rich history, impressive architecture, and vibrant cultural scene.

What languages are spoken in Lithuania?

The official language of Lithuania is Lithuanian, which is one of the oldest languages in the world. Additionally, English and Russian are commonly spoken, especially among younger generations and in urban areas.

What currency is used in Lithuania?

Lithuania uses the Euro as its official currency. The country became part of the Eurozone in 2015.

What type of government does Lithuania have?

Lithuania is a parliamentary republic. The countrys government is based on democratic principles and the President is the head of state.

What is the geography like in Lithuania?

Lithuania is characterized by its diverse geography, with rolling hills, numerous lakes, and a significant Baltic Sea coastline. The country also boasts several national parks showcasing its natural beauty.

What is Lithuania known for?

Lithuania is known for its rich history, beautiful old towns, and traditional folk music. Its also famous for its amber, often referred to as Baltic gold.

What is the climate like in Lithuania?

Lithuania experiences a temperate seasonal climate. This means it has warm, moderate summers and fairly severe winters, with snowfall often occurring from December through March.

What is the cuisine like in Lithuania?

Lithuanian cuisine is often hearty and features products like potatoes, rye, beetroot, and various meats. Dishes like cepelinai (potato dumplings) and šaltibarščiai (cold beetroot soup) are traditional favorites.

Is Lithuania a member of the European Union?

Yes, Lithuania is a member of the European Union. It joined the EU on 1st May 2004, as part of the largest single expansion of the Union.