As Germany attracts many people from all over the world it is increasingly getting more and more popular as a destination for university studies. If you want to start studies in Germany you do not need to speak German in all cases. You can study in Germany without German in a high number of subjects.
Why Studying in Germany is Worthwhile: Whether in English or German
Germany has long been a hub for higher education and innovation, but what sets it apart are the economic and financial incentives it offers to students. For starters, many universities in Germany do not charge tuition fees for undergraduate courses, a significant relief for students who are already grappling with the high cost of living. This is in stark contrast to countries like the United States, where the average tuition fee can be upwards of $25,000 per year.
Being part of the European Union, Germany offers unparalleled mobility and opportunities for students. The Schengen Area allows for easy travel to 26 European countries, providing a rich cultural experience and the chance to network in different job markets. Moreover, Germany itself has a robust economy, being the largest in Europe and the fourth-largest in the world by nominal GDP. Industries like automotive, engineering, and technology are global leaders, offering excellent job prospects for graduates.
The quality of education is another compelling reason to study in Germany. According to the QS World University Rankings, Germany has 45 universities in the top 500, and 12 in the top 200. This speaks volumes about the country's commitment to providing world-class education. Coupled with a high standard of living, excellent healthcare, and great job prospects even for foreigners, Germany stands as an attractive destination for students worldwide.
Examples of studies in Germany without German
This is a list of 20 study programs in English language offered by top universities in Germany:
Language Requirements for Studying in Germany: Navigating English-Taught Programs and Learning German
While it's possible to study in Germany without knowing German, it's important to understand the language requirements for English-taught programs and the benefits of learning German during your studies.
English-taught programs are increasingly popular in Germany, particularly at the postgraduate level. According to the German Academic Exchange Service (DAAD), there are over 1,500 international degree programs taught in English across a wide range of disciplines. However, these programs often have specific language requirements. Most universities require proof of English proficiency, typically through an internationally recognized test such as the TOEFL or IELTS. The required scores can vary, but a TOEFL score of 80 or an IELTS score of 6.0 is commonly accepted as a minimum.
While it's possible to study entirely in English, learning German can significantly enhance your study experience and future prospects. Even in English-taught programs, having a basic understanding of German can help you navigate daily life, participate more fully in the academic community, and access internships or job opportunities. Many universities offer German language courses for international students, ranging from beginner to advanced levels.
Furthermore, if you plan to stay in Germany after graduation, German language skills are often crucial. According to a survey by the German Federal Employment Agency, over 60% of employers consider German language skills important when hiring university graduates.
In conclusion, while you can study in Germany without knowing German, understanding the language requirements for your program and taking the opportunity to learn German can greatly enrich your study experience and career prospects.
A Little German Goes a Long Way: Language in Everyday Life
While it's entirely possible to study in Germany without knowing the German language, having at least basic German skills can significantly enhance your experience. Imagine navigating through daily tasks like grocery shopping, asking for directions, or even ordering food at a local restaurant. While many Germans speak English, especially in larger cities, knowing the local language can make these everyday interactions smoother and more enjoyable.
In smaller towns and rural areas, English might not be as commonly spoken. Here, your basic German skills can be a lifesaver. It not only helps you integrate better into the community but also enriches your cultural experience. You get to understand the nuances of German traditions, humor, and local customs, which can be incredibly rewarding.
Moreover, having a grasp of the German language can also be beneficial when dealing with administrative tasks. Whether it's registering your residence, opening a bank account, or understanding your rental agreement, knowing some German can make these processes less daunting. It provides you with a sense of independence and confidence, which can be empowering during your stay in Germany.
Study in Germany without German: Some basic facts
Can I study in Germany without speaking German?

Yes! In Germany you will find excellent studies which are run in English language fully. Applicants from any country may apply for these studies. There are studies with fees, studies free of fees, and scholarships available. Please come back soon to learn more since we are currently updating this article.

Where can I find English study programs in Germany?

You may find English study programs in Germany at Hochschulkompass, an official site of the German universities.

Do I need German skills for daily life in Germany as a student?

Although knowledge of German would make life much easier for you it is not required to speak German for daily life in Germany. You may encounter staff in supermarkets, public offices, administrations etc. who do not speak German at all. However in most cases there will be options for you to find a workaround. At many universities there are student organizations or offices helping international students also in matters of private life.

Can I stay in Germany after my studies?

As a EU citizen you may stay in Germany at any time. As a non-EU citizen you have high chances of getting a residence permit in case you find a job after your studies. Finding a job after studies is in many cases very easy since Germany lacks staff in many industries.

How do I get a visa to study in Germany?

Once you got enrolled at university you may apply for a visa at a German embassy or consulate in your home country. In case you need to go to Germany to get the enrollment please consult the website of your nearest German embassy or consulate in order to learn about the options.

Do I need a blocked account in order to start studies in Germany?

This very much depends from your individual situation and will be checked by the German embassies/consulates.

Can I work as a foreign student in Germany?

Yes. In many cases it is possible to work in parallel to your studies if you are enrolled at a German university. If you are a foreign student enrolled at a university outside of Germany you may work up to 90 days during your university break even if you do not speak German (find all details here).

Can I apply at German universities in English?

Yes, at universities in Germany offering English studies you can apply in English.

Can I study for free in Germany?

There are opportunities for foreigners to study for free in Germany. In addition, there are paid study programs, for example at private universities. Students from abroad may also be eligible for state education funding in Germany (BAföG).

Can I study in Germany without German?

Yes, this is possible. There are courses of study in English and other languages in Germany. Among others, there are study subjects with Danish, Dutch, Russian, Spanish, French, Italian or Indonesian as the main teaching language. More and more universities in Germany and Europe are focusing on international students and offer corresponding study programs.

Can I earn money while studying in Germany?

It depends. As a German or EU citizen, you can always work in Germany. Whether this fits your status as a student – also with regard to health insurance, pension insurance, tax, etc. – must be checked in each individual case. You have to ask specialized institutions, such as your health insurance company, the pension insurance company, a lawyer or a tax advisor. The student councils also often have information on this. In any case, there are enough jobs for students that you can take on, for example, at the weekend, during night shifts, or during the lecture-free period.

Can I work in Germany after my studies?

As a German or EU citizen you can work in Germany after your studies. Whether you can do so as a non-EU citizen depends on several factors, including your degree, your language skills, and whether you have an employment contract. In principle, however, it is also possible for non-EU citizens to work in Germany after successfully completing their studies – even permanently.

How much does it cost to study in Germany?

Some studies are free of charge, in some subjects tuition fees are charged. In any case, there are also living costs such as food, electricity, housing, clothing, internet and insurance (for example, health insurance). How high these costs are depends on many factors. Depending on the city and standard of living, you should currently expect to pay between 800 and 1,200 euros per month. To earn this money, you can work part-time as a student if necessary. For those who can't afford these costs in any case, vocational training might be a good alternative – here you will receive a salary from day one.

Pursuing a global career often entails relocating to a new country, which makes finding the right accommodation crucial. To streamline your search, consider exploring the options available on

HousingAnywhere

.

What forms of study are there in Germany?

There are many different types of study in Germany. The study forms include: training-integrated, part-time, job-integrated, dual study, distance learning, international study, practice-integrated, part-time study and full-time study.

What degrees are available in Germany?

Beyond the different subjects and forms of study, there is also the distinction by final examination. The following final examinations are available – although not every form of final examination exists for every subject and every form of study: Bachelor's/Baccalaureate, Diploma, Diploma (University of Applied Sciences), Faculty Examination, Ecclesiastical Degree, Concert Examination, Licentiate Examination, Magister, Magister of Theology, Magister (Master's Degree Program), Master's Degree, State Examination, and Theological Examination.

How do I get admitted to a degree program in Germany?

In Germany, there are subjects that do not require admission (without specific performance requirements, but possibly with registration or selection procedures). In addition, there are subjects with local admission restrictions (certain performance requirements, possibly with registration or selection procedures). There are also subjects with restricted admissions and subjects with selection procedures/aptitude tests throughout Germany.

When can I start studying in Germany?

Studies in Germany begin at different times depending on the university. Often a start date is in October or in April. Some universities also have dates in between or you can start studying at any time. To find out more about the dates, please check the homepage of the university of your choice.
Understanding the Financial Aspects of Studying in Germany: Tuition Fees and Scholarships
Studying in Germany offers a wealth of opportunities, but it's essential to understand the financial aspects involved. In Germany, the cost of education can vary significantly depending on the type of institution and the course of study.
Public universities in Germany are known for their high-quality education and, in many cases, do not charge tuition fees for undergraduate studies. This is a result of a nationwide policy that was implemented in 2014. However, students are usually required to pay a small semester fee, which covers administrative costs and often includes a semester ticket for public transportation. The semester fee typically ranges from 100 to 350 euros.
On the other hand, private universities and certain specialized courses, particularly at the postgraduate level, may charge tuition fees. The cost can vary widely, from a few thousand euros per year to over 20,000 euros per year for some MBA programs.
International students from non-EU countries who wish to study in Germany are also subject to different rules. Since 2017, the state of Baden-Württemberg has reintroduced tuition fees for non-EU students, amounting to 1,500 euros per semester. Other states in Germany are currently still adhering to the no-tuition-fee policy for international students.
In terms of financial aid, there are numerous scholarships available for international students in Germany. These scholarships are offered by various organizations, including political foundations, religious groups, and business enterprises. The German Academic Exchange Service (DAAD) alone provides support to over 100,000 students and researchers each year.
Furthermore, the German government offers a state-funded grant known as BAföG (Federal Training Assistance Act), which is available to both German and international students. The amount of funding depends on several factors, including the student's income and assets, as well as their parents' financial situation. Half of the BAföG grant is a state subsidy and does not need to be repaid, while the other half is an interest-free loan.
In conclusion, while studying in Germany can involve certain costs, there are also numerous opportunities for financial support. By understanding the financial aspects of studying in Germany, students can make informed decisions and plan their studies effectively.
Consider the different types of universities in Germany
It should also be noted that there are two types of higher education institutions in Germany: universities of applied science (Fachhochschulen) and universities (universities). The universities of applied sciences usually teach more vocationally oriented courses and cooperate closely with companies in Germany during the course of study. Therefore, it is particularly easy for students at these universities to find a job directly after completing their studies.
Where can I find suitable studies for me?
We like the site Hochschulkompass.de. This is an information site of German universities and you can search here in German or in English for suitable fields of study. Here you can also find study subjects in Germany in English.
Keep your eye on your goal!
If you study in Germany, as in other countries, you should first and foremost keep your goal in mind. If you want to work in Germany later, you should consider in advance in which professions there are particularly many vacancies. At the moment, these are especially all technical professions, all professions in the social and care sector as well as all service professions.
During your studies, it is advisable not to get bogged down – for example, by doing unnecessary internships, too many part-time jobs or other activities. Instead, concentrate on completing your studies quickly and well. It is also advisable for non-German speaking foreigners to learn as much German as possible during their studies. This will further increase your chances of getting a well-paid and permanent job in Germany later on.
What do I do if I have problems during my studies?
If you have problems during your studies, there are a number of contact persons you can turn to as a foreigner. In addition to lecturers and faculty members, these include the foreigners' representatives at the universities, psychological counseling centers at the universities, and student representatives. You can also find various discussion groups and offers for help on the net. Search for them in the search engines.
If things go very badly for you as a foreigner and you are unable to continue your studies, you still have the alternative of starting vocational training in Germany.
Exploring Post-Study Work Opportunities in Germany: Job Market and Salary Expectations
After completing your studies in Germany, the country offers a wealth of job opportunities across various sectors. Understanding the job market and salary expectations can help you plan your career path effectively.
Germany has one of the strongest economies in Europe and a low unemployment rate, making it an attractive place for graduates seeking employment. Particularly, industries such as engineering, IT, healthcare, and renewable energy are experiencing significant growth and demand for skilled workers.
For non-EU international students, Germany offers an 18-month post-study work visa that allows you to stay in the country and seek employment after your studies. During this period, you can work in any job to support yourself while searching for a role related to your studies.
When it comes to salary expectations, it's important to note that salaries in Germany can vary significantly depending on the industry, your qualifications, and the region. On average, university graduates in Germany earn around 44,000 euros per year at the start of their career. However, graduates in fields such as engineering, IT, and economics often earn higher starting salaries.
Furthermore, many employers in Germany offer additional benefits, such as flexible working hours, additional holiday leave, and company pension schemes. These benefits can contribute to a high quality of life and job satisfaction.
Conclusion
After exploring the various facets of studying in Germany, it's clear that the country offers a plethora of opportunities for international students. Whether you choose to study in English or take the plunge into a German-taught program, the benefits are manifold. From a robust economy with leading industries to a high standard of living, Germany stands as an attractive destination for higher education.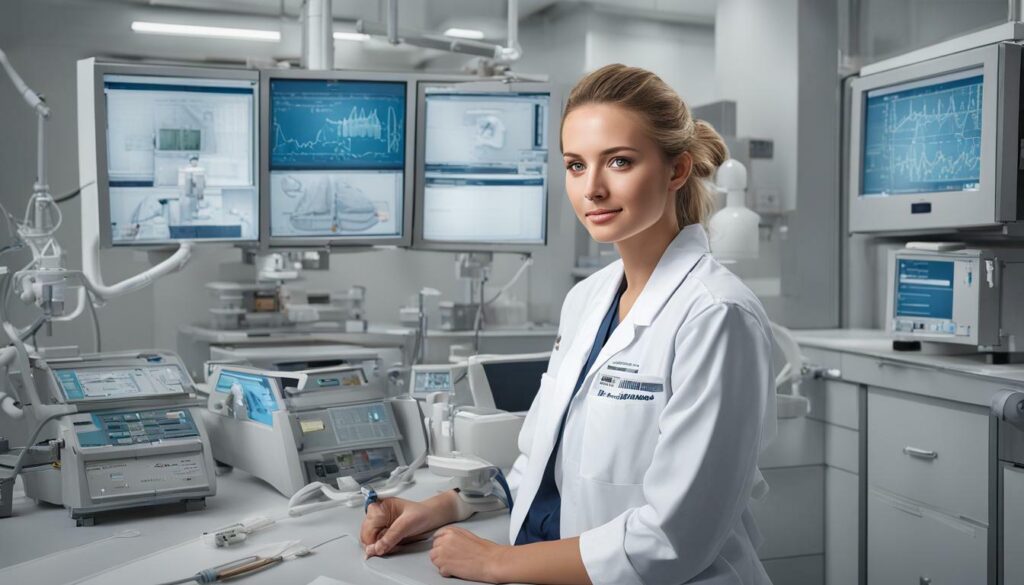 The absence of tuition fees for many programs is a significant financial relief, allowing you to focus more on your studies and less on financial burdens. Coupled with the excellent quality of education, as evidenced by numerous top-ranking universities, Germany provides an environment where you can thrive academically.
However, while it's possible to get by with English alone, learning some German can enrich your experience in various ways. From everyday tasks to understanding the culture better, a little German goes a long way. Moreover, it can open doors to job opportunities in Germany, one of the world's strongest economies.
In summary, if you're considering studying abroad, Germany should be high on your list. With its blend of quality education, financial incentives, and career opportunities, it offers a well-rounded experience that can set the stage for a successful future.
Keep in mind: When you are interested in studies in Germany do not forget that there are two alternative educational programs available in Germany: The
dual studies program
(finishing with a Bachelor's degree and a Skilled Worker's degree) and the
dual apprenticeship program
('Ausbildung', finishing with a Skilled Worker's degree).